Standard Components Library
Logopress3™ Die Design Software includes a powerful Tool Structure Assistant that allows you to quickly model the main die components. It is also very useful throughout the entire die design process when you need to insert additional plates.
You can very easily and very quickly insert a plate or an assembly of plates and then adjust its dimensions. The plates can be named at this point and material type and heat treatment can also be specified at the time of insertion. It also acts as a Mate Manager so that you don't have to search the feature tree for mates.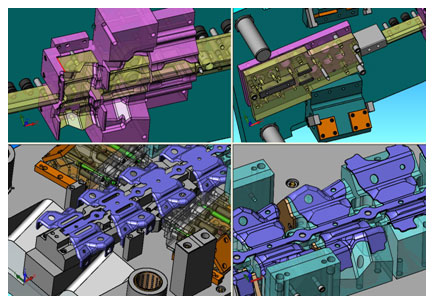 Tool Structure Assistant
Tool Structure Assistant :
Component and sub-assembly insertion feature dedicated to the die design needs
Customizable plates
Customizable Die Set
Automatic mates management
Customizable material database
Customizable heat treat callouts
No Die design software is complete without an extremely comprehensive Standard Components Library. The only way to understand how powerful, user friendly, flexible, customizable, strong and complete the one Logopress3™ offers is to see it.
It manages both millimeter and inch components and includes literally dozens of vendors that you are also able to add to. It not only inserts the component you select but also cuts every hole in each plate and automatically manages all mates.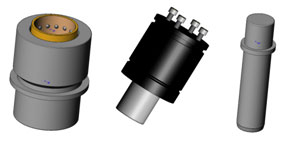 Standard Components Library.
Standard Components Library. :
Choice assistant
Automatic patterning
Edit definition
Customizable Library
Automatic mate management
Automatic hole creation
OpenGL preview
Wire EDM hole management
Dozens of custom and multi stepped holes–all hole chartable